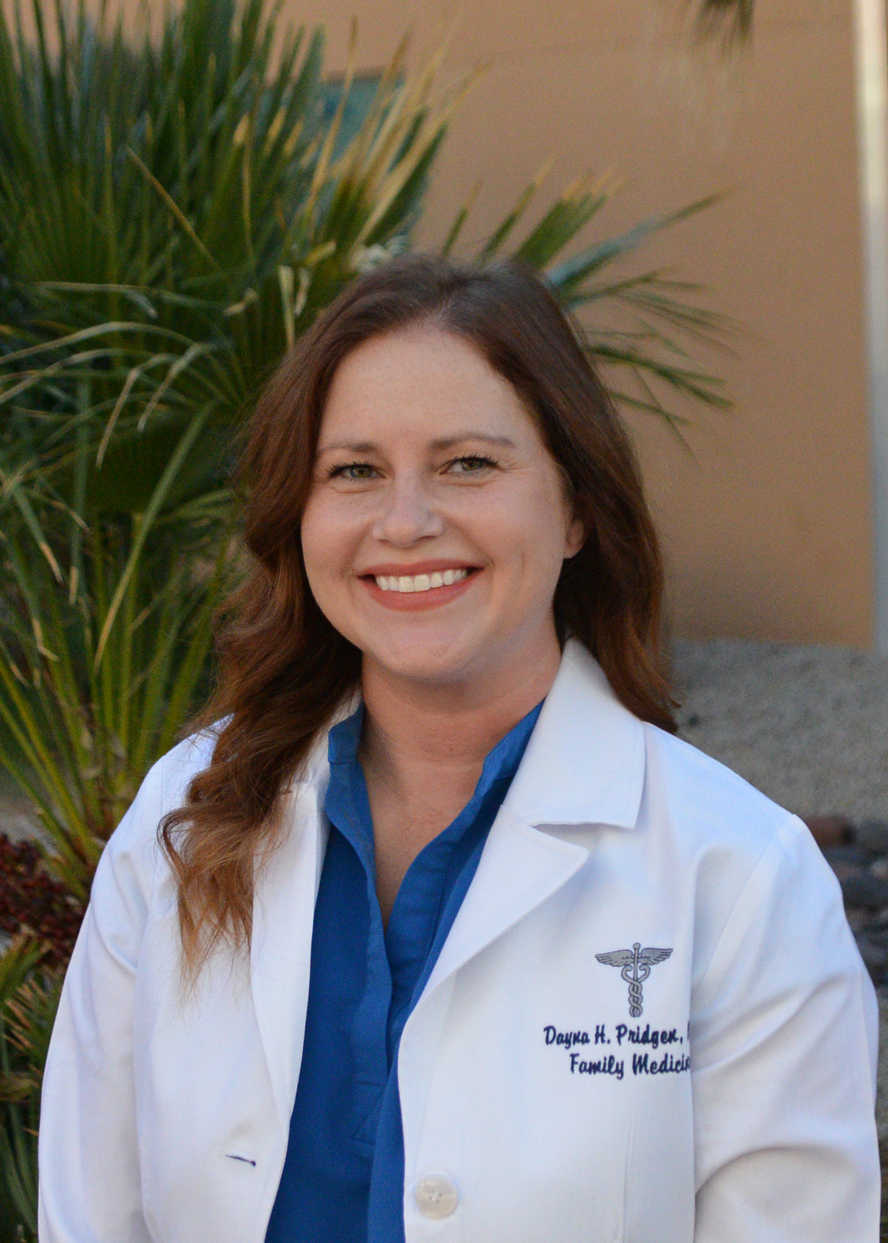 Dayna Pridgen, CNP
Dayna was a hospital nurse for 6 years before becoming a nurse practitioner. She has now been a nurse practitioner for 8 years and specializes in family practice but has worked in other departments as well. Dayna has previous experience in family practice, urgent care, emergency department, osteoporosis management, and occupational health.
Dayna loves to engage in community outreach programs to educate those in need. She worked in 6 villages in Alaska, providing care to the indigenous population.
She has a husband and a 4 year old son. In her free time, she enjoys reading books, traveling, and learning new languages.
Education
• NP: University of South Alabama – graduated with a 4.0 in family practice
• Masters: William Carey University – graduated with a 4.0 with a 3-pronged degree in administration, clinical nursing, and education
• Undergraduate: William Carey University
Licenses And Certifications
Board Certification: American Academy of Nurse Practitioners
Licenses in NM, MS, AK, ME, and OR
DEA certified
FLS certified